2014 (Autumn Edition) Hong Kong Electronics Fair
During 13-16 October 2014, we will be exhibiting at the "HKTDC Hong Kong Electronics Fair 2014 (Autumn Edition)", world's leading electronics event with over 3,600 exhibitors. We cordially invite you to visit us, our Booth No. is 5E-E33.You can get an invitation letter from Uus or registered in advance HKTDC official website to get free admission qualifications.
Hengdrive's mainly produsts for this fiar:
Series 1: refrigerator brushless condenser fan
Dedicated to the refrigerator condenser, equipped with a three-phase brushless motor, low voltage DC more energy efficient, low noise and create a quiet and comfortable environment.
Series 2: Air Purifier brushless motor
This series is divided into two units: one for small-power brushless motor air purifiers, such as desktop air purifier, bedroom bed purifier, car air purifiers and other small area purifier models, portable, low pressure DC power supply; Second, the large-scale purification, multi-purpose living room, meeting rooms, offices and other occasions, high voltage DC or AC power supply is more convenient.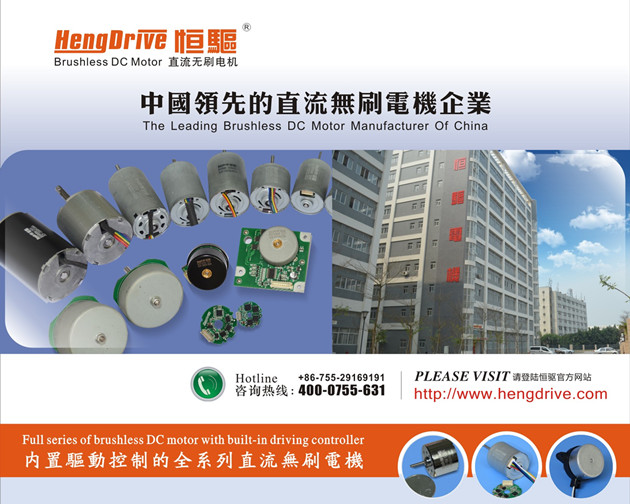 Intelligent motion, green life! We always bear in mind the mission, and pass this belief into each product and famaily. We work together to create a healthy happy life!