Shenzhen Hengdrive Electric Co., Ltd.
Phone:86-755-29169191
Phone:86-755-29169292
Fax:86-755-29169007
Email:sales@hengdrive.com
Address:Building A & F, Xintian Road, Fuhai Street, Baoan District, Shenzhen City, Guangdong Province, China.
Clippers Brushless DC Motor B2838M
Characteristic: CW & CCW, Signal function available, Locked rotor protection, Stepless speed regulation, Low noise, Low EMI, Long life 10000-30000hrs.
Hotline: 86-755-29169191
Fax: 86-755-29169007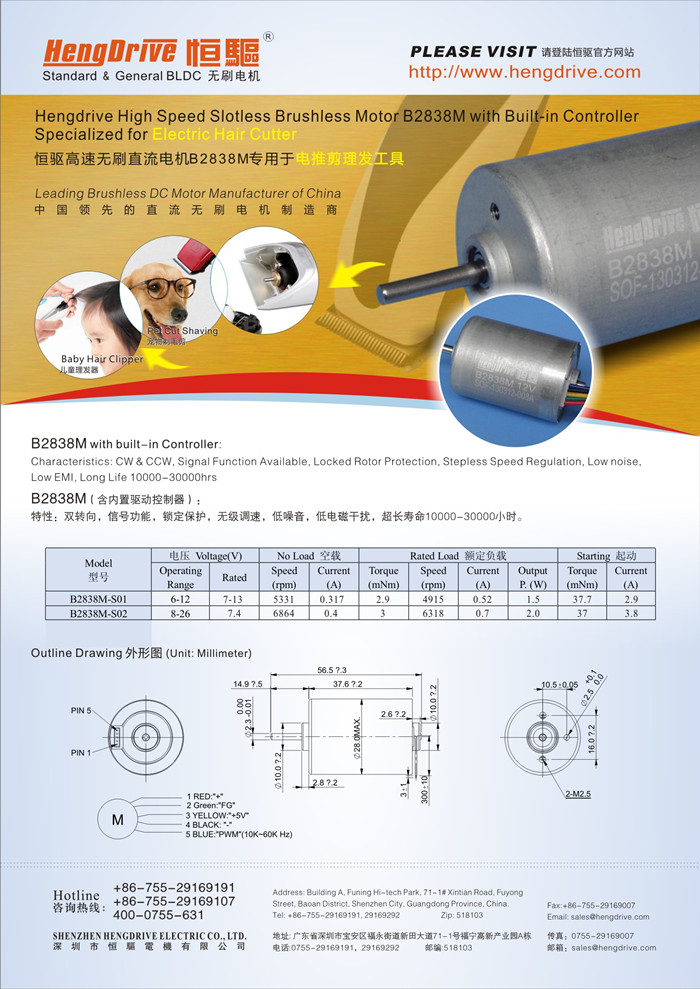 Please click here to get more specifications of B2838M Brushless Motor!