Congratulation to the public listed of Hengdrive!
Warmly celebrate Hengdrive Electric Co., LTD. public listed on board; stock code is 838997.This is a milestone in the history of the development of Hengdrive. The achieve is reached under the hard working of all the workers, we insist the Hengdrive Spirit: Honesty and trustworthiness, immediate action, perfect technology, success in hard-working. Now we did it!

From now on, Hengdrive had already lanuched 24 series product lines, which includes energy efficient& intelligent brushless motors, permanent magnet synchronous motors, DC inverter motor and their controllers. All of them are equipped with internal or external drive controller to fully meet the various requirement, they are used for almost all the application of people's life and production

Hengdrive work in-depth in the auto parts and energy-saving applications. We developed all the auto parts motor except the main drive ones; we also launched a refrigeration compressor DC inverter motor and frequency controller. We are working hard to reach the top of the technology.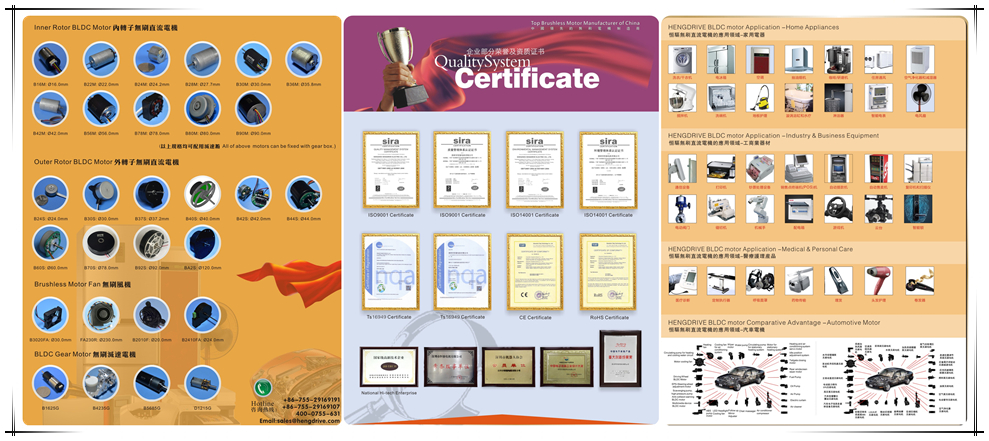 The development of The Times, such as bema roar, will never stop. We will continue efforts to study, to be honest, superb skills and perfect quality for our customers; and to contribute our efforts to the rise of China.