7.4V brushless dc motor for hair clippers
Source:Shenzhen Hengdrive
Editor:hengdrive
Author:hengdrive
Visit:

-
Release time:2014-11-14 00:22
7.4V handheld electric clippers brushless motor application solutions: Typical specifications B2838M inner rotor brushless DC motor

Applications: electric clippers, baby hair clipper, pet clippers, etc.

Advantages:
7.4V inner-drive, to make sure the clippers working properly with two lithium batterys.
Energy consumption, a charge for long-term use, a good helper for travel.
Three-phase brushless motor, low electromagnetic radiation, safety and security.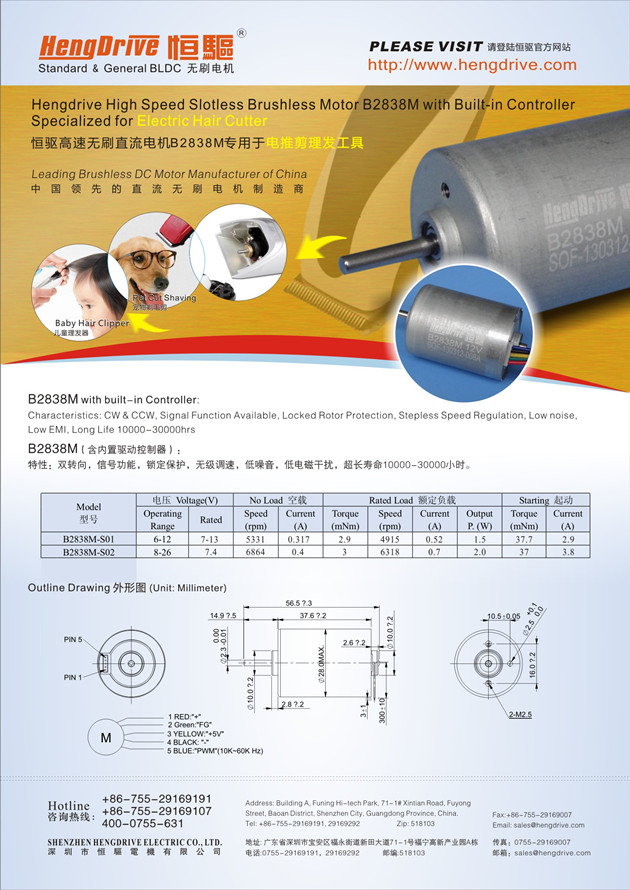 For more informations, welcome mail to sales@hengdrive.com!