High speed brushless motor for medical bone drill
A report of a high speed brushless motor for the medical bone drill
Last year, we got an inqury from a new customer, who ask a brushless motor for their medical bone drill. Here is the brief requirement about the bldc motor:
1. Size : within 38*100mm
2. Two speed level
3. Diffenect stall torque under different speed
4. Hollow shaft
5. 150° sterilization
In this project, the rated performance and size are easy for us to meet, but the high termperture sterilization and high stall torque are a changlle to us. 150° is very high to the driving controller and 1.1NM stall torque is difficult to reach within 38*100mm.
After many discussions with our customers, we decided the final proposal and offer the outline drawing&performance curve to our customers, then the tooling is begin.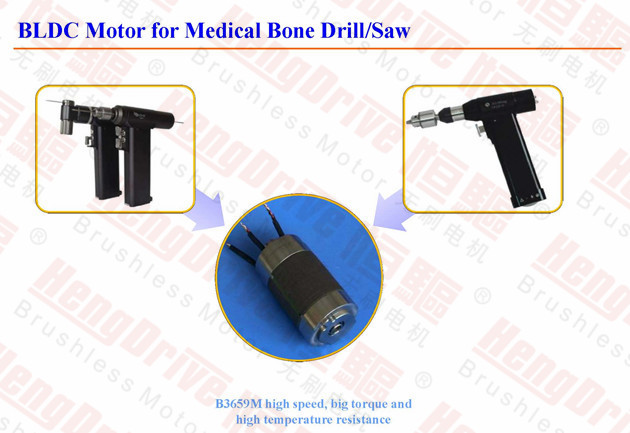 Now the brushless motor is mass production sucessfully,and we have new experiences during this project too. We are more confidence to do other medical electric tools now.